The mission of eatwrite.com is to provide reliable healthy eating and active living information to consumers.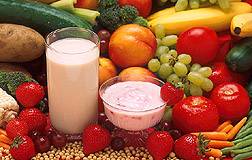 Sorting FACT from FICTION is particularly important today because of the abundance of conflicting information in the media regarding nutrition and lifestyle issues. Confusing messages make it difficult to make informed choices.
Eatwrite.com is designed to help clear the confusion by providing practical and reliable information you can use to eat well and be active. Visit often to begin your search for credible information and resources that will make it easier for you to adopt healthy eating and active living habits to last a lifetime.